Although I still think that Dropbox is a great service, I just didn't like the limitation and uneasy feeling of having my files sitting on someone else's server. That's why when BTSync came out, I decided to give it a try and it's been a year since I switched and thought it was about time I gave my thoughts.
I won't go into technical details here, but it's not any insecure than other services. You can find more about it at https://www.bittorrent.com/sync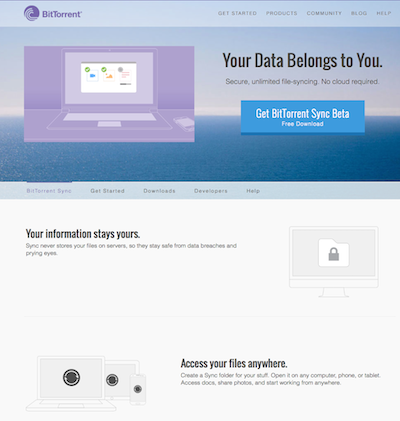 Things I Like
1. The file syncs lot faster between my computers.
2. Works without making me think about it.
3. The files are on my machines and on my server with a web UI. See below.


4. Free!!!
5. Automatically syncs anywhere.
6. Did I mention it's FAST?
7. Super easy to set up.
From Security Now
Final Thoughts
Don't let the "beta" fool you. I've been using this for over a year and didn't even know that this was still in beta. It's lot better than Dropbox since it also keeps versions for you just in case you make the mistake of deleting files. I personally believe that BTSync IS the Dropbox killer. I have yet to find anything that would make me think that Dropbox is a better product.