One conference I really enjoy each year is Google I/O. This year, it was really intense geeking out for two days.
Although big sessions are available on YouTube, the primary reason for me to attend is meeting the engineers to get technical insights. That's the value of attending the conference physically. This year, they had "Box Talks" that were intimate and really get ton of information. Below is a photo of a screen I captured as a note in Go testing Box Talk.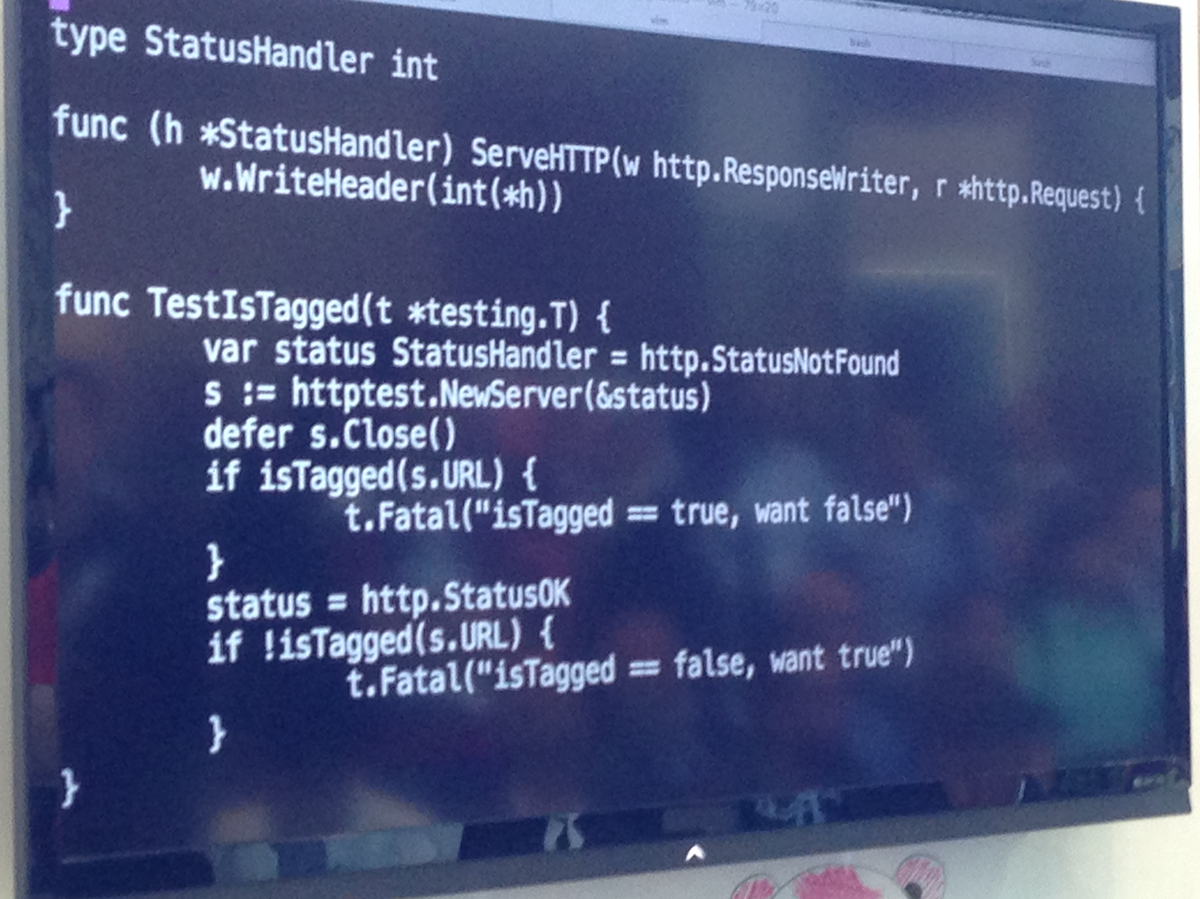 The only complain I really have is that Box Talks had really tight space and was getting really hot at some points. In this aspect, WWDC is better.
I really enjoy attending developer conferences, but with Apple and Google, there are too many non-developers due to product announcements that affects Wall Street.